Create collaborative and dynamic method content using Web 2.0
Figure 2. Collaborative and dynamic method structure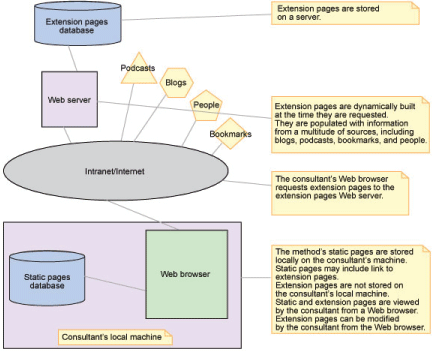 The advantages of adopting this kind of approach to software method development are:
Method content isn't restricted to what's being shipped by a method at a specific version.
Method contents are always up to date.
Practitioners, not just process engineers, can provide contents for the method.
Practitioners don't need to download new versions of a frozen method.
Contents are no longer restricted to what an engineering department can produce given their time, budget, and headcount constraints.
Media-rich and innovative contents (for example, list of experts on a topic, podcasts, and flash movies) are easily integrated into method contents.
Methods can contain both frozen (static) core contents and spots where organizations or communities can extend and customize contents.
Practitioners can easily find experts on a given topic.
May 2008
| Java Jazz Up | 31
Pages: 1, 2, 3, 4, 5, 6, 7, 8, 9, 10, 11, 12, 13, 14, 15, 16, 17, 18, 19, 20, 21, 22, 23, 24, 25, 26, 27, 28, 29,

30, 31, 32, 33, 34, 35, 36, 37, Download PDF